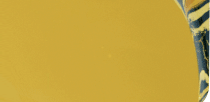 Following Brands and their accessories are available.
Renews, Shines and protects interior and exterior surfaces

Cleans, shines and protects rubber, vinyl, leather and plastic. More shine and protection than "cockpit sprays."


Shine equal to the two brand leaders, but Formula 1 protects over two times longer.


For interior and exterior applications, including tires.


Leaves no oily residue and will not attract dust like competitive products.


Advanced silicone technology results in a solvent-free product. Will not "flash off," possibly causing interior damage.