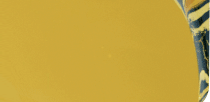 Following Brands and their accessories are available.
Auto Parts accessories
Bosny

Paint and aerosol paint manufacturer with a reputable history for nearly 50 years of experience. Product lines are:
1. AEROSOL SPRAY PAINT
2. CONCRETE ADMIXTURES & WATERPROOFING
3. ADHESIVES & SEALANTS
4. CLEANINGS & POLISHES

Since 1970's Bosny products have been introduced and well accepted in various countries. Bosny's export markets include countries in Southeast Asia, the Far East, the Middle East, African countries, European countries and several countries in American Continent. The export of finished products is channeled through appointing local agent in each country. Within the past decades, in countries namely China, Indonesia, and Singapore, Bosny collaborated with local business partners and established independent companies to perform production locally in order to serve growing demands. Bosny assisted in setting the standard and in transferring of know-how.

Formula 1

Carnauba Wax is the hardest natural wax known to man and is recognized by automakers and car owners as the finest auto finish wax. Carnauba Wax is recommended by major automakers worldwide to shine and protect new paint finishes. Over 70% of car waxers believe that Carnauba Wax gives the best results.


Gunk
For more than 50 years, Gunk®, the industry leader and most trusted name in cleaning and degreasing, has provided optimized solutions to tackle the toughest grease, grime and gunk throughout the garage.

Gunk® originally started as a degreaser called Engine Brite and was manufactured by Gunk Laboratories. As the story goes, the developer of Engine Brite was a motorcycle enthusiast who was asked by a fellow rider to "give me some of that gunk to grease my bike." From then on, the product was referred to as Gunk. In 1959, RSC became the US and worldwide distributor of Gunk-Engine Brite products and, in 1976, RSC acquired the brand from Gunk Laboratories.
Total Quartz
Developped in partnership with major manufacturers (Peugeot, Citroën) and meeting all the most stringent international standards (ACEA, API, SAE...), TOTAL oils protect engines from wear, transmit power and facilitate gear shifting.

Confirming its desire to be the leader in the domain of lubricants with high technological content, the TOTAL brand markets innovative products specially designed for Saving fuel (Fuel Economy oils), protecting the environment (low SAPS range) and enhancing your engine's perfromances.
Vee Rubber
Vee Rubber Group is the leader in Thailand, in terms of the variety of vehicle tire types produced, bicycle tires, motorcycle tires, passenger tires, truck and biass tires. These are carefully made from selected raw materials using modern manufacturing technology and processes. All group products are of the highest quality possible, and supplied mainly to export.
Waxy

Siam Waxy Standard Co., Ltd. was founded in 1972, ran its business as the first distributor of leather care product under brand "Waxy" in Thailand, and has continually received loyalty from consumers ever since. Moreover, the company also has other lines of products for individual, who loves car and desires in-car comfort, and who like cleanliness and fresh scent in every places.

Siam Waxy Standard Co., Ltd. has been systematically developed to meet the World quality standard and certified by The TÜV CERT Certification Body for QM Systems of RWTÜV Systems GmbH to receive the ISO 9001 : 2000 in the year 2002. This has been a real proof of company's commitment in maintaining standard and offering quality products to customers.

WD 40

Known as "the can with thousands of uses," WD-40® is truly one of the most versatile, multi-purpose problem solvers on the market! It protects metal from rust and corrosion, penetrates stuck parts, provides a great moisture barrier, and lubricates just about anything. WD-40 also specializes in the removal of all kinds of gunk. Need to clean off grease, grime, or gum? Adhesives from tape, labels, or stickers? WD-40 is the answer--there are literally thousands of uses!